Just a heads-up that
The Masquerader
(1933) is going to be on TCM in the US at 4:30 am on Friday 11/14 - so do set your recorders if you're interested!* Colman is generally underutilized by TCM, and this is a rare opportunity to catch some of his lesser seen work.
I have never seen this one before, and I do look forward to it.
The Masquerader
is the last film Ronnie made with Goldwyn, though it was evident that they'd be parting ways as of Colman's previous film,
Cynara
(1932). Like its predecessor,
The Masquerader
did not do terribly well at the box office. Neither film had the type of role the public liked Ronnie to play; perhaps he was not at his best playing adulterers and drug addicts.
Apparently it's not one of his better films, but is notable for a couple of reasons. First, when leading lady Elissa Landi was stricken ill, Ronnie's future wife Benita Hume tested for her role. Landi recovered, and the Colman/Hume romance was still a few years in the future. Secondly, it is the second of three films in which Ronnie plays dual roles. The first was
The Magic Flame
(1927), a sadly lost silent, and the last was
The Prisoner of Zenda
, unquestionably the best known of the three.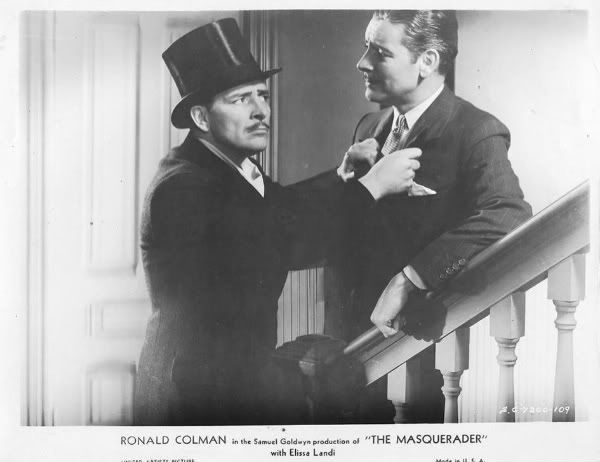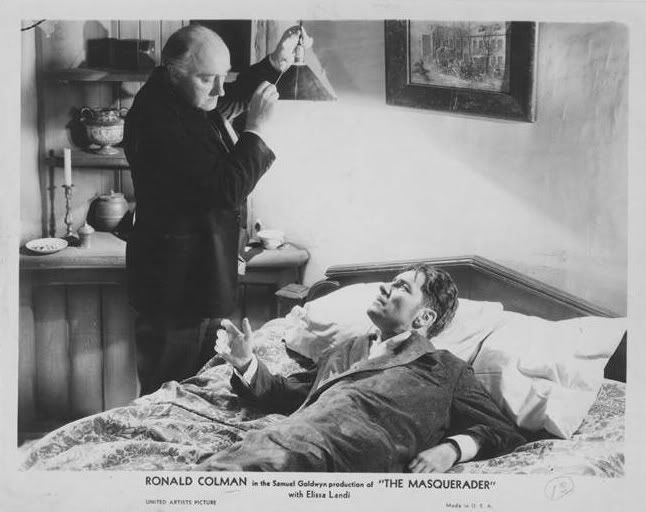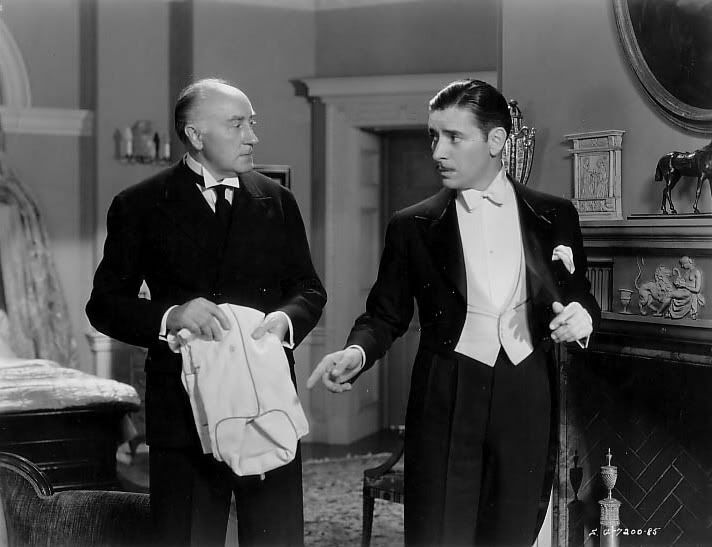 Here's a 6 minute excerpt of the film:
*Or, you could always stay up until 6:00 am watching Ronald Colman movies. Not that I know anyone who would do that. *cough*